WORLD CHAMPIONS: 1923, 1927, 1928, 1932, 1936, 1937, 1938, 1939, 1941, 1943, 1947, 1949
AMERICAN LEAGUE CHAMPIONS: 1921, 1922, 1926, 1942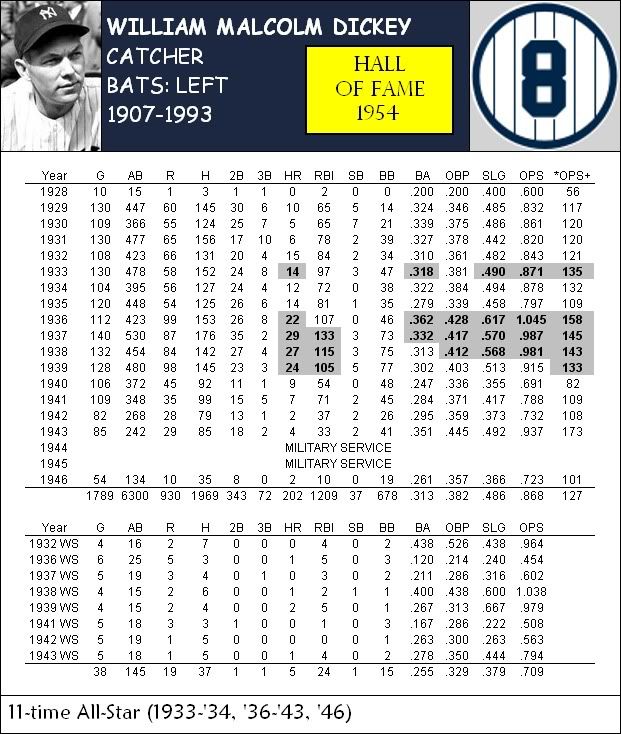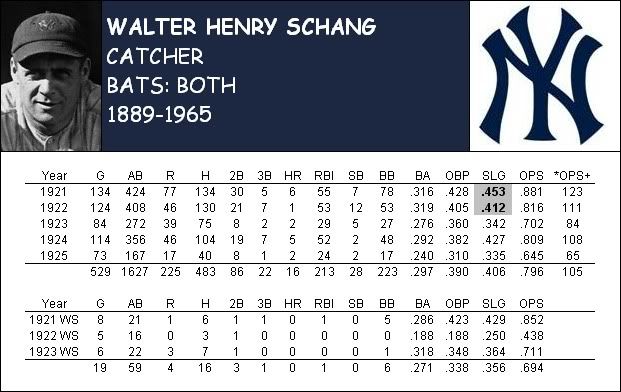 ED SWEENEY: Admittedly the pickings were pretty slim amongst qaulifying Catchers, pre-1950. If he wasn't one of the better-hitting ones anyway, this would have been a really stupid reason to pick him: His 19 Stolen Bases in 1914 is the club Record for Stolen Bases in a Single Season by a Catcher.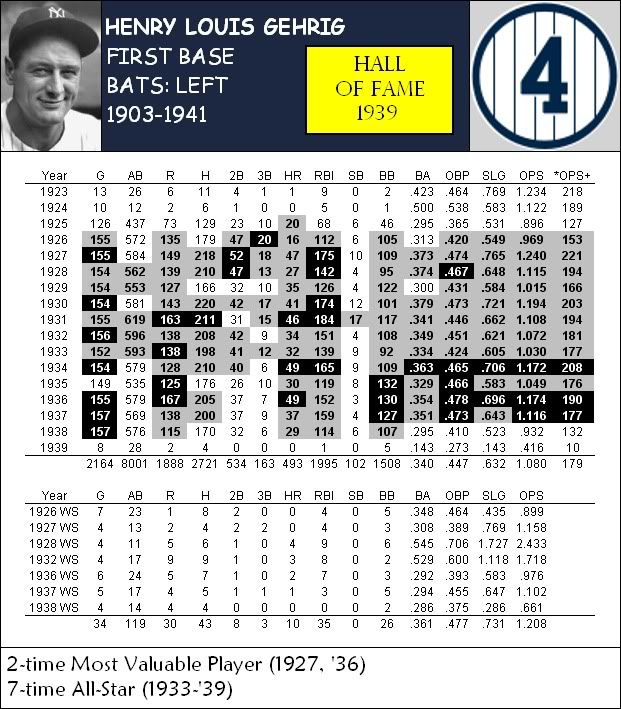 LOU GEHIRG: "His greatest record doesn't show in the book. It was the absolute reliability of Henry Louis Gehrig. He could be counted upon. He was there every day at the ballpark bending his back and ready to break his neck to win for his side. He was there day after day and year after year. He never sulked or whined or went into a pot or a huff. He was the answer to a manager's dream." ~John Kieran, New York Times
The one story in all of sports that will most consistently bring grown men to tears is to hear his friends and teammates speak of the final days of Lou Gehrig.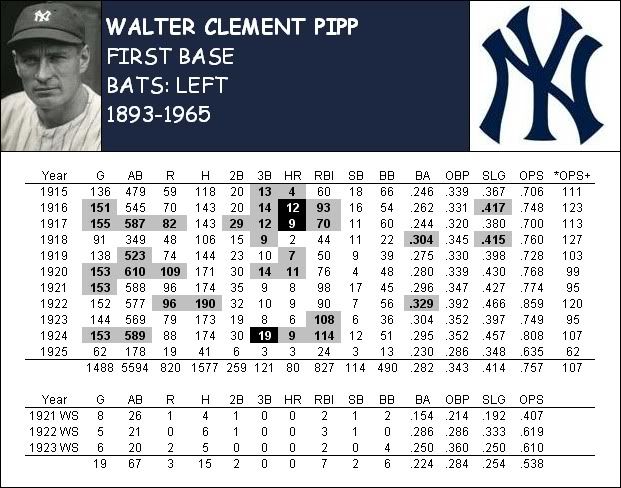 WALLY PIPP: They guy who took the most expensive aspirin in history was actually a very good hitter in his own right, and one of the member of the
original
"Murderer's Row."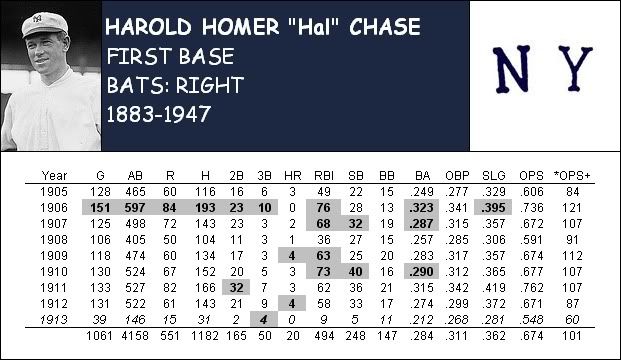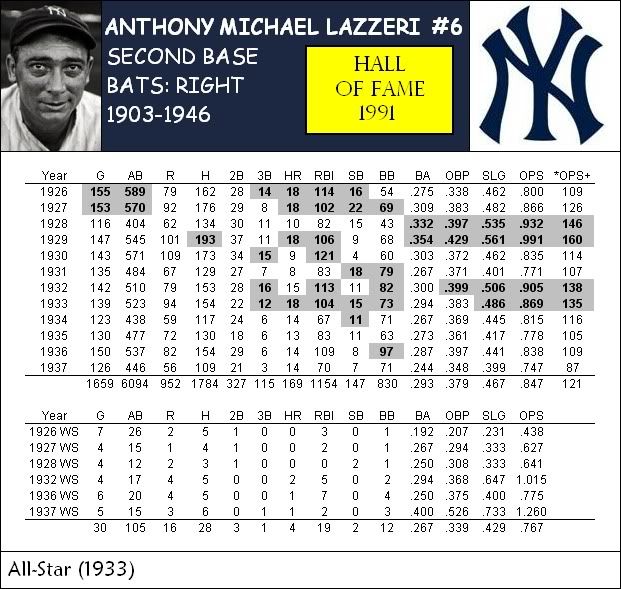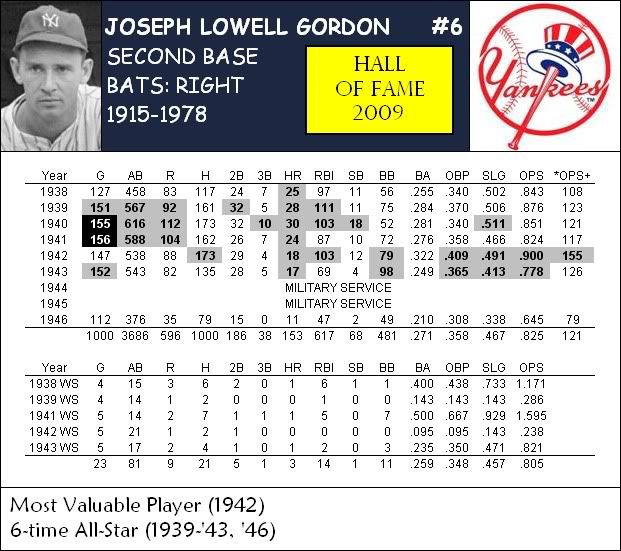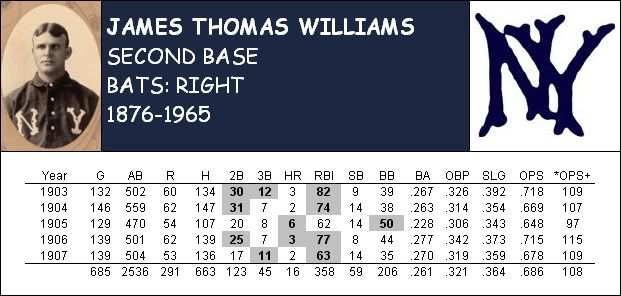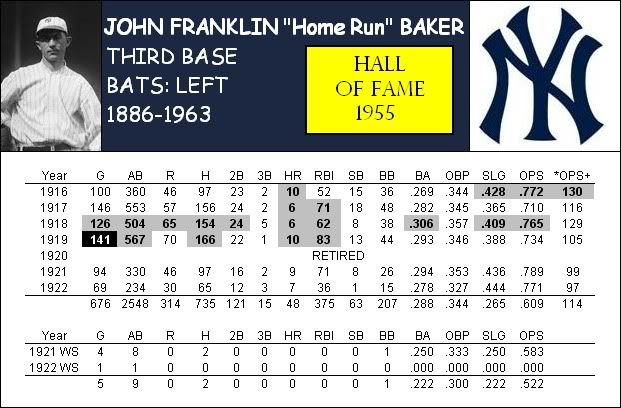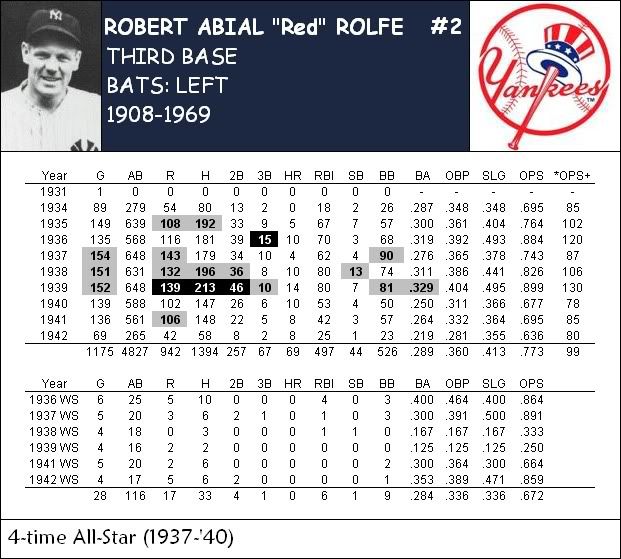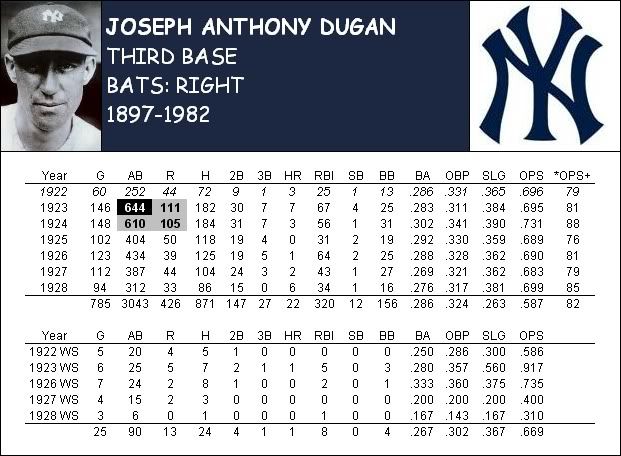 "It's always the same. Combs walks. Koenig singles. Ruth hits one out of the park. Gehrig doubles. Lazzeri triples. Then Dugan goes in the dirt on his can."
~ JOE DUGAN, 1927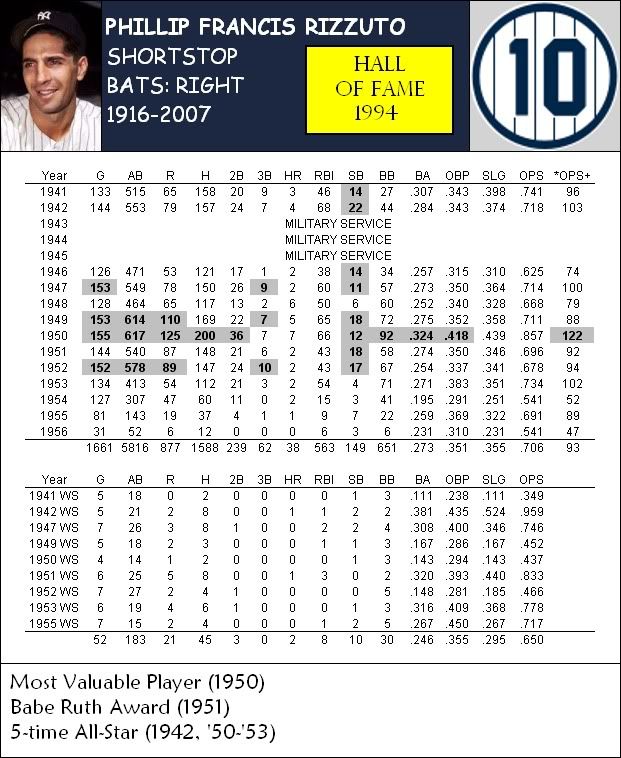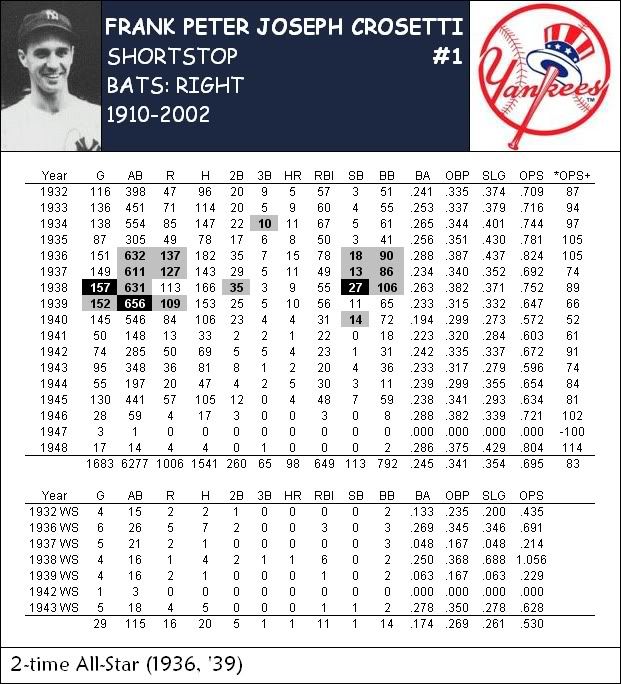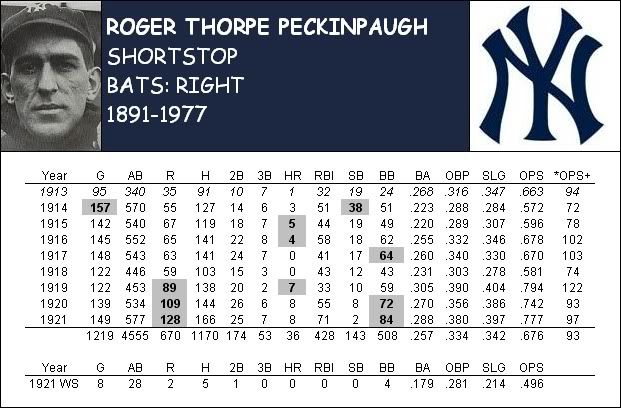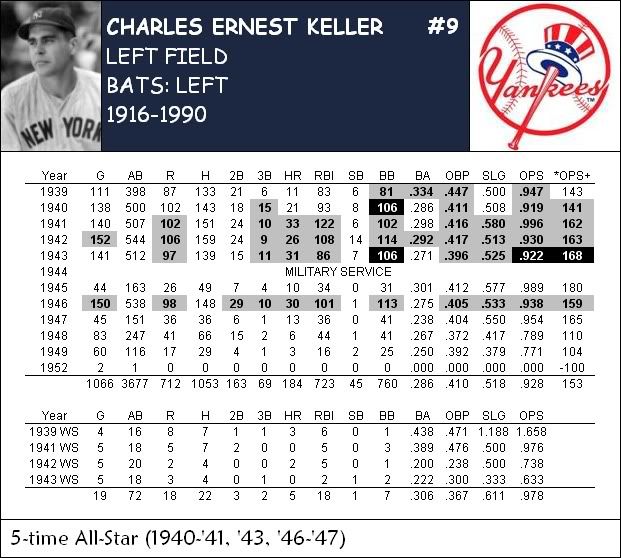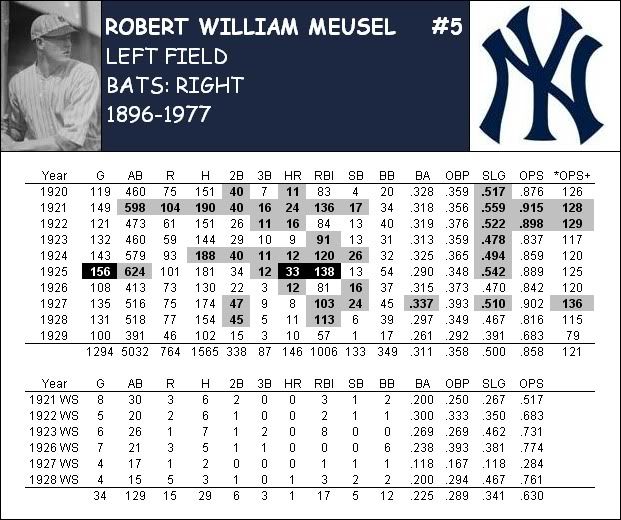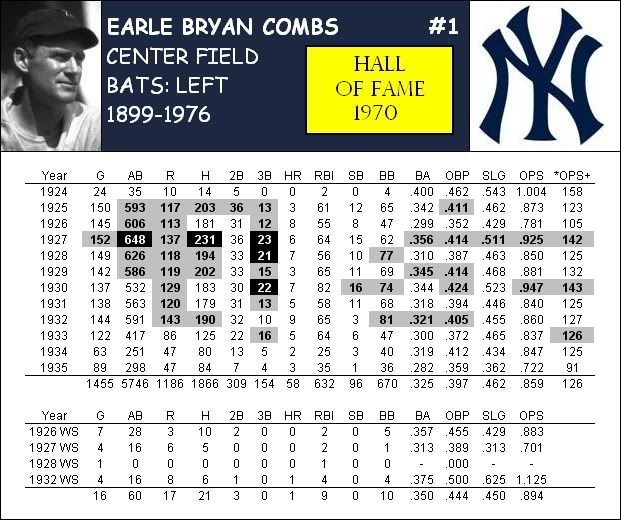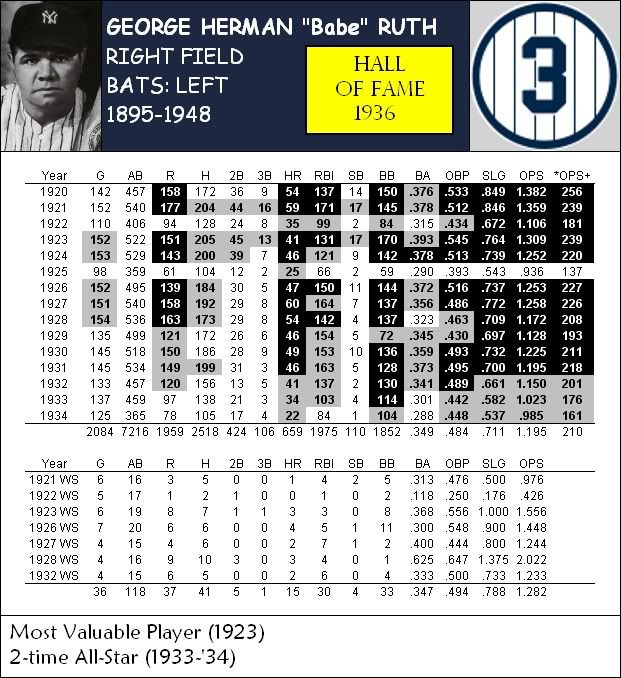 BABE RUTH: "He wasn't a baseball player. He was a worldwide celebrity, an international star, the likes of which baseball has never seen since." ~Ernie Harwell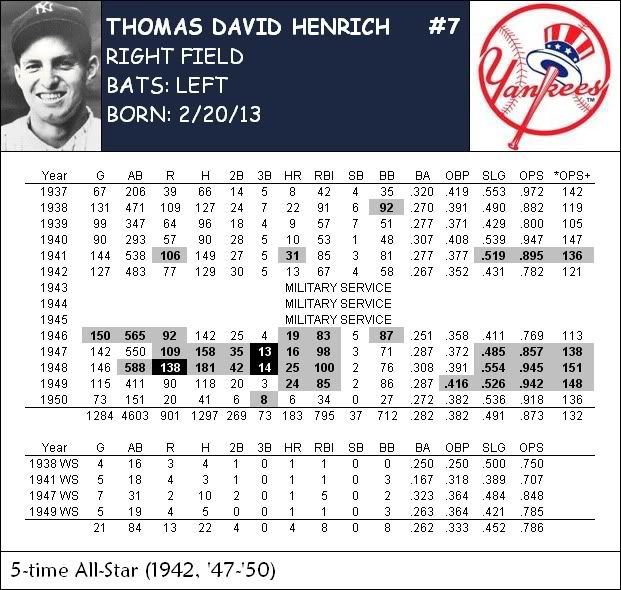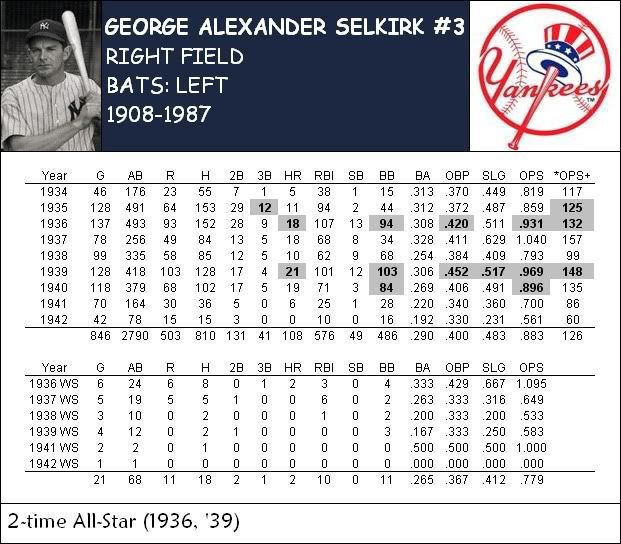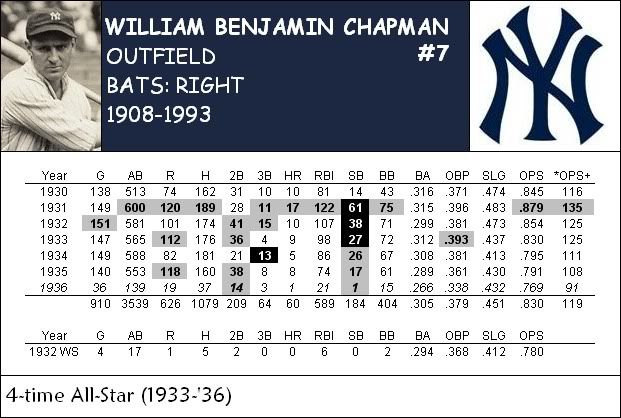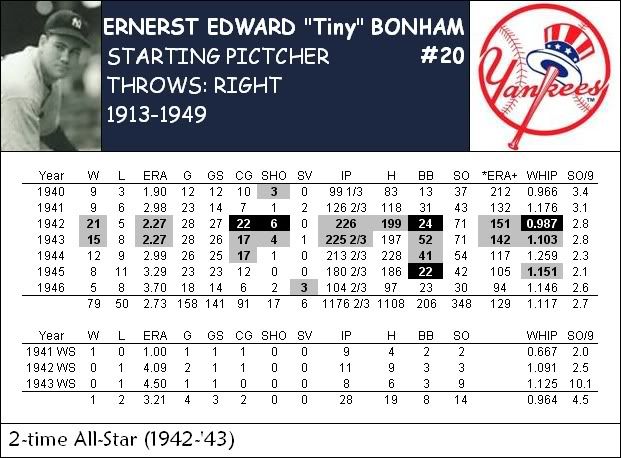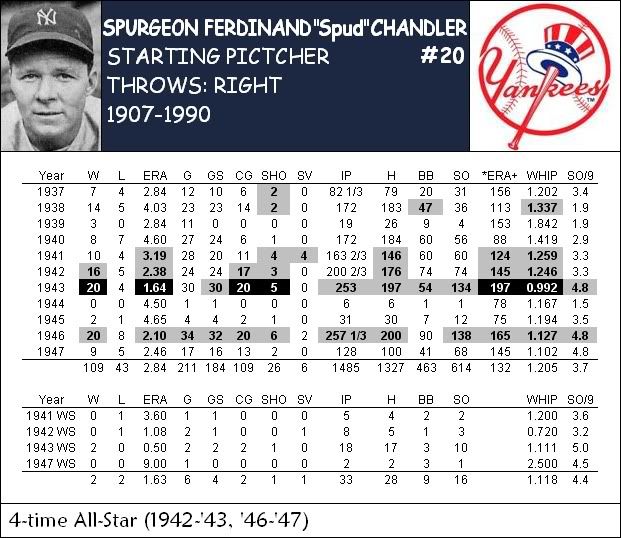 SPUD CHANDLER: Although injuries curtailed the early part of his career, and he lost the better part of two years later on to serve in WWII, when he did pitch, he hardly even lost: His .725 Career Winning Percentage is the second highest in club history.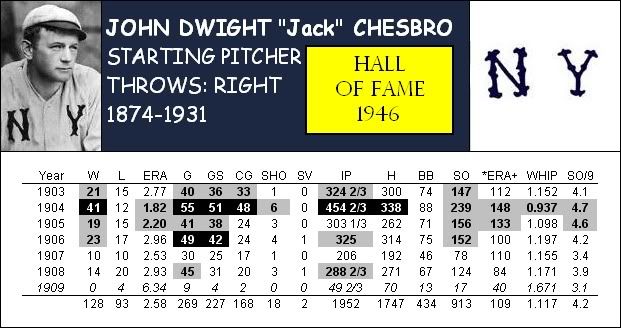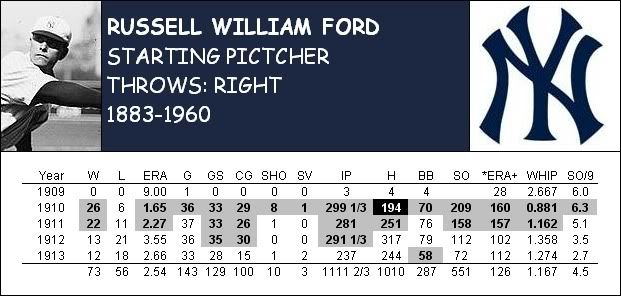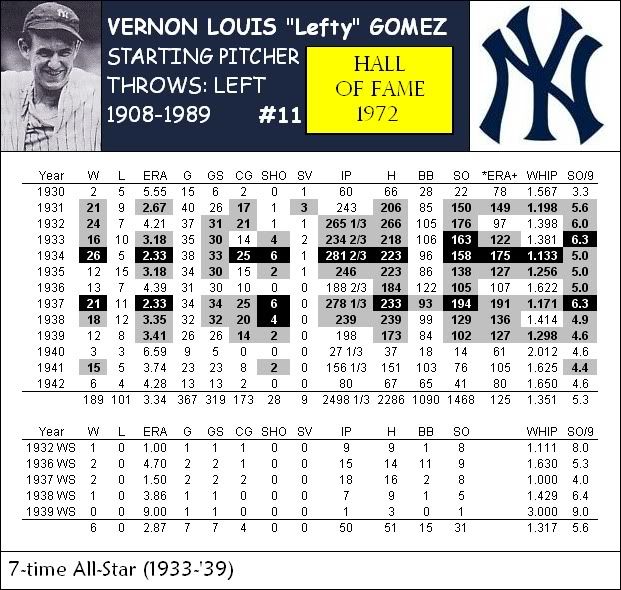 LEFTY GOMEZ: Was the American League's Starter in five of the first six All-Star Games.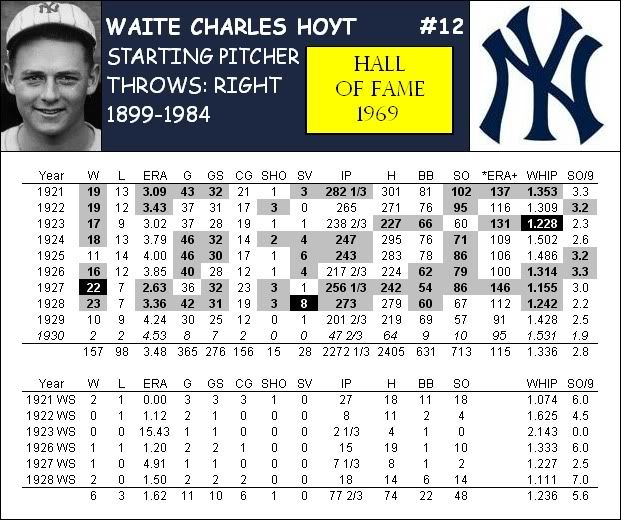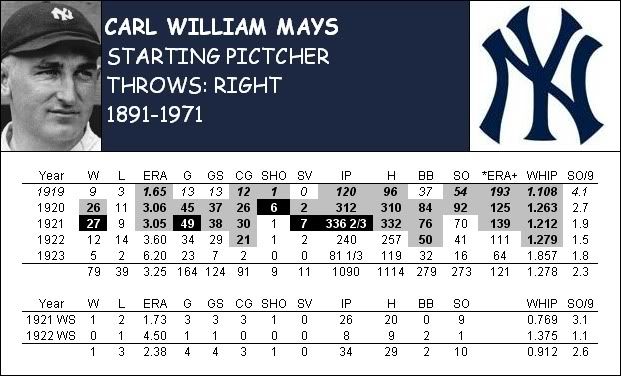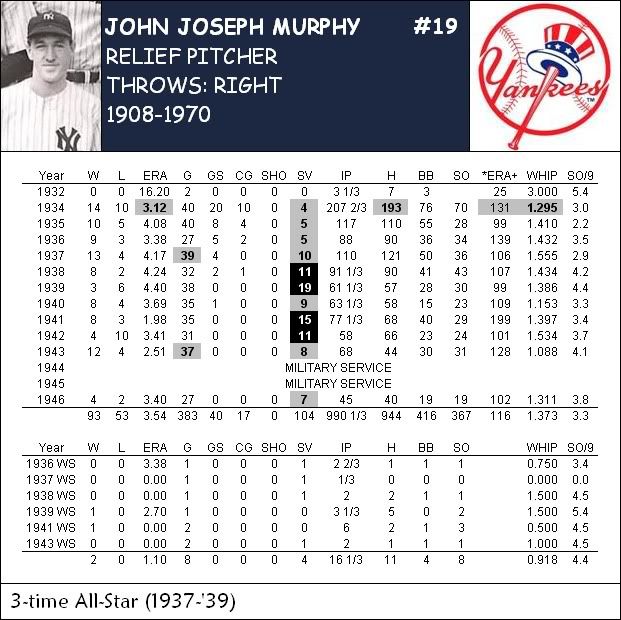 JOHNNY MURPHY: "Those were the days of beer and laughter, and nobody laughed it up like the incomparable Lefty Gomez. To hear Lefty tell it, he couldn't have crossed Fifth Avenue without Murphy to hold him up. Actually, there isn't a pitcher working today who wouldn't envy Gomez's record for throwing complete games, but when Lefty did falter it was almost always Murphy who picked him up. To Gomez, Murphy was the beloved St. Bernard plowing through the Alpine blizzards with a case of rum and lemon peel on the side." ~Red Smith,
To Absent Friends
(1982)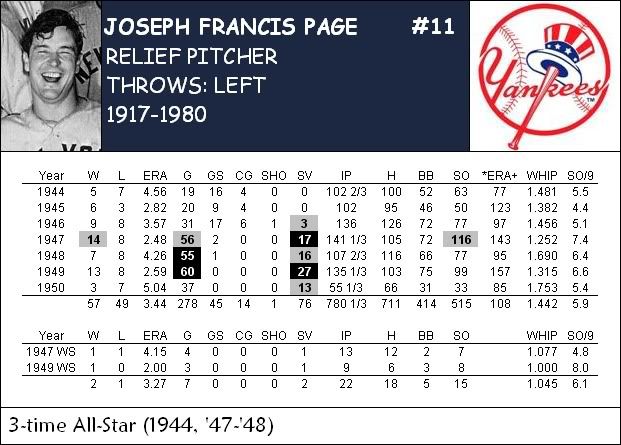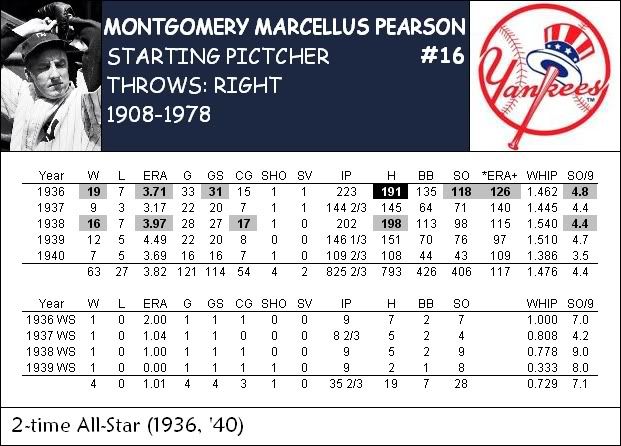 MONTE PEARSON: Although his regular season record was merely VERY GOOD, but not GREAT, how about that POST SEASON RECORD?! 4-0 in 4 starts with 3 CG, missing the 4th by only 1 out, giving up just 4 earned runs overall and throwing a shutout? Not bad at all for (essentially) a #3 starter!