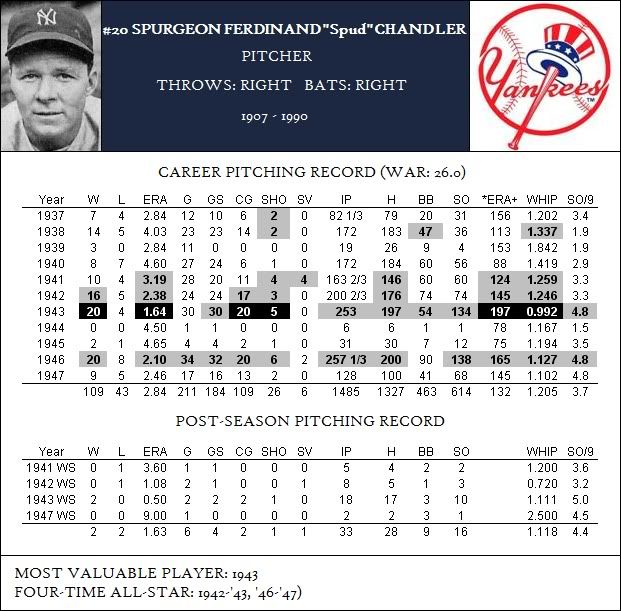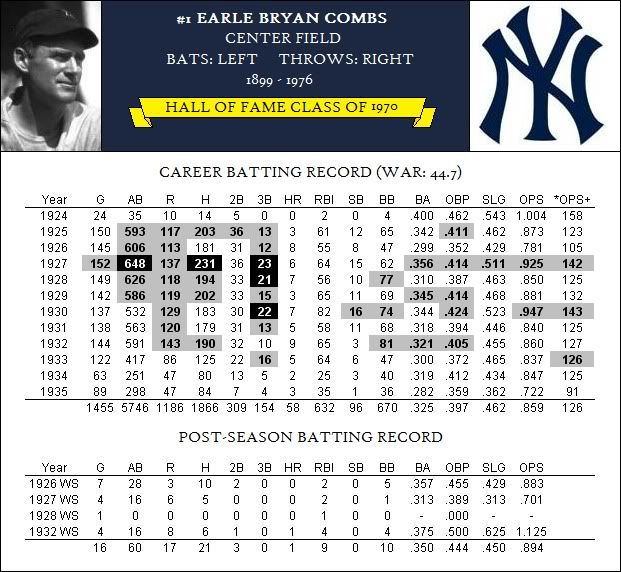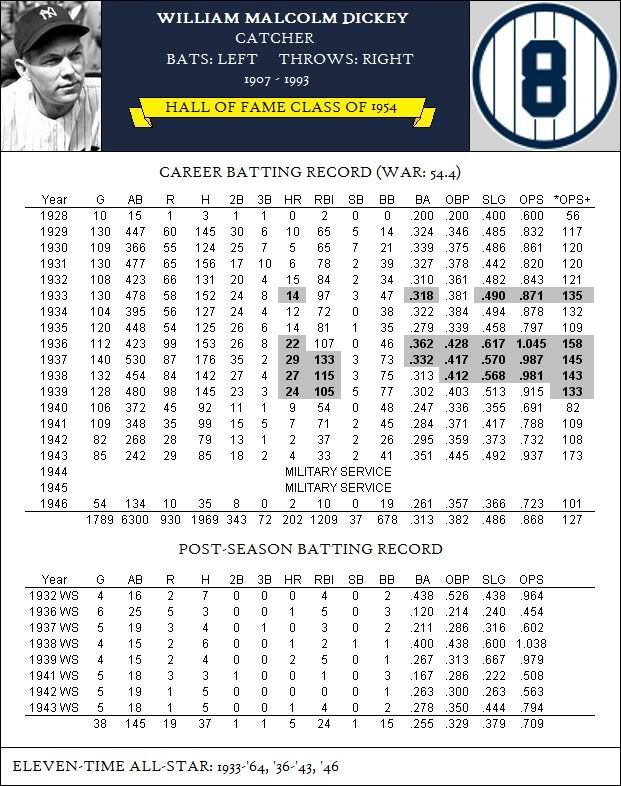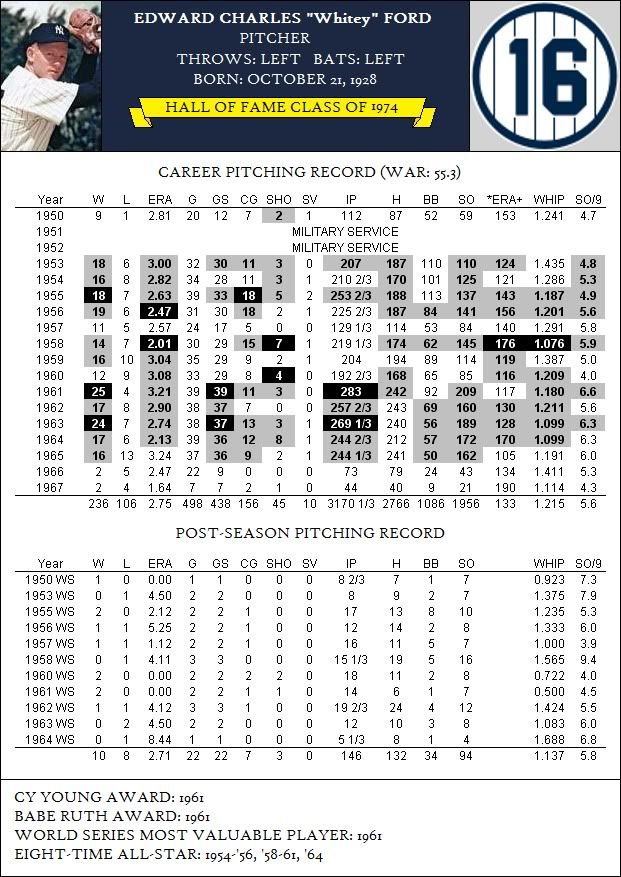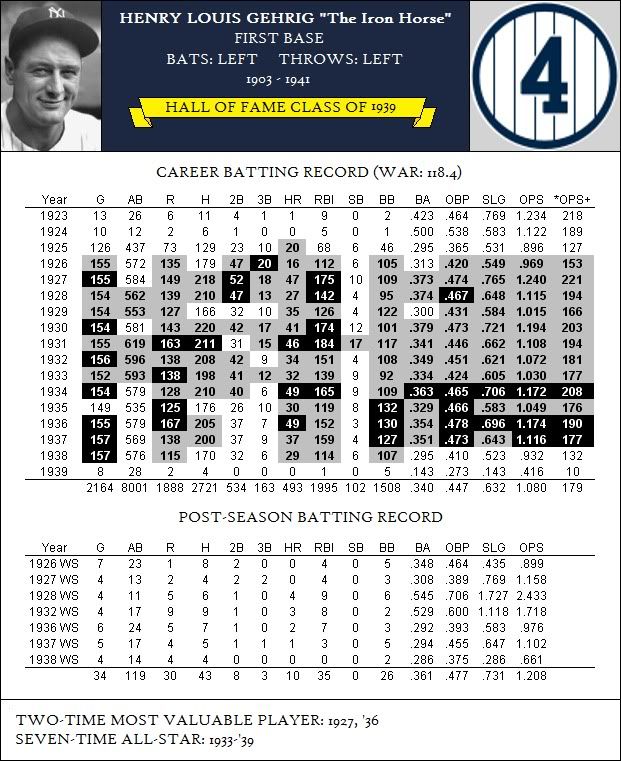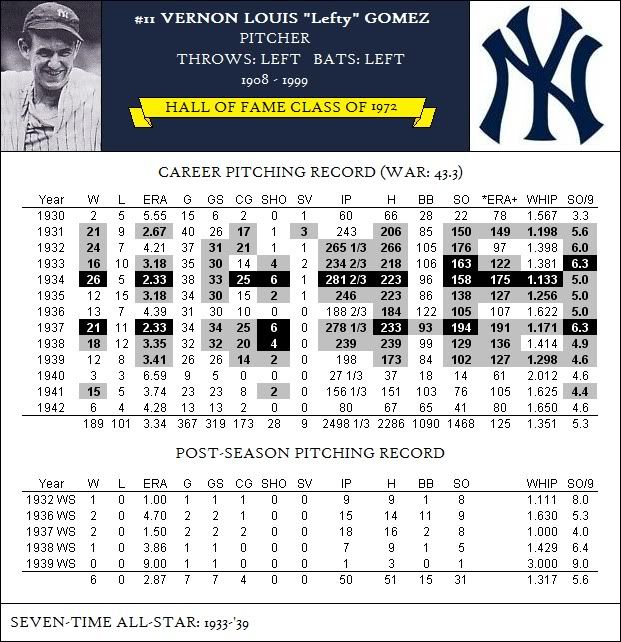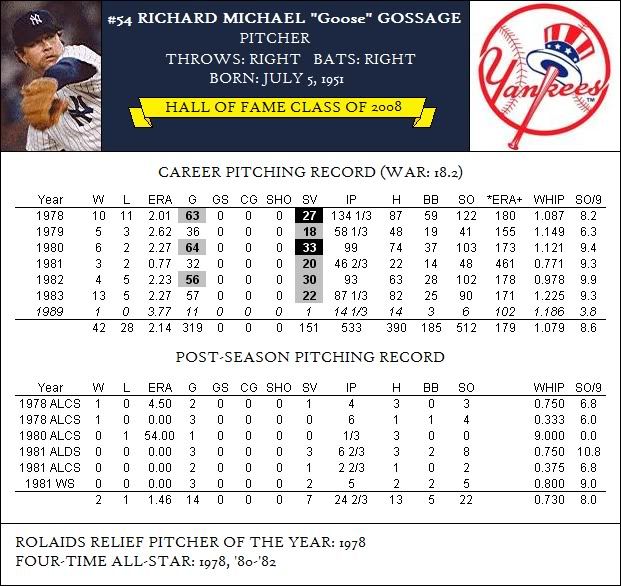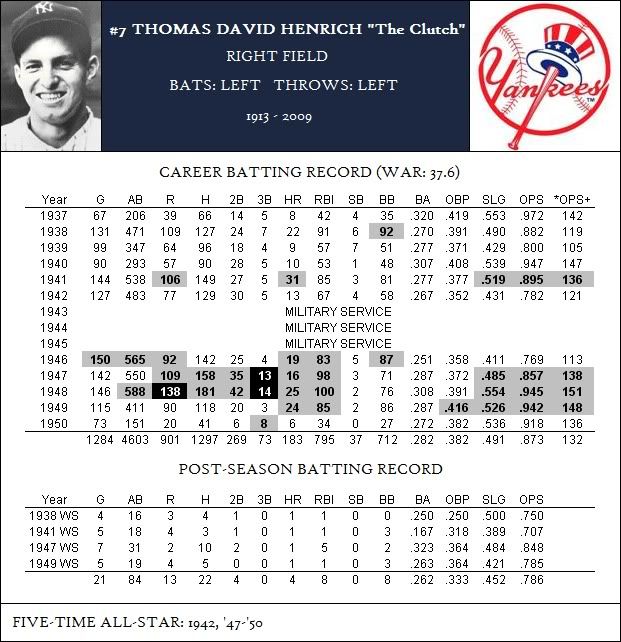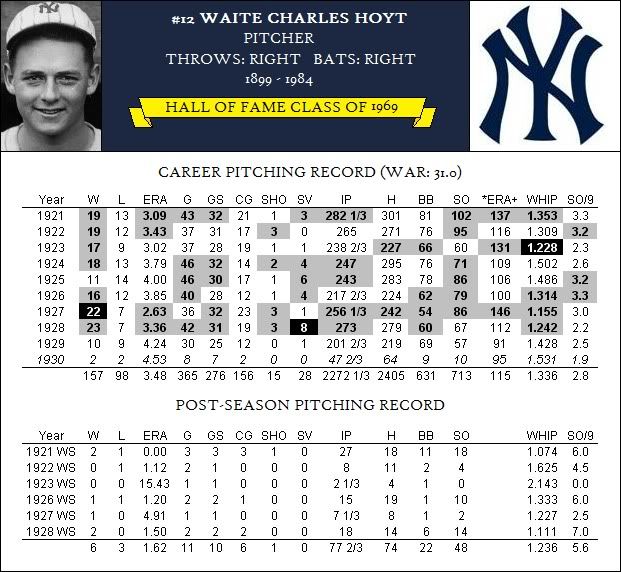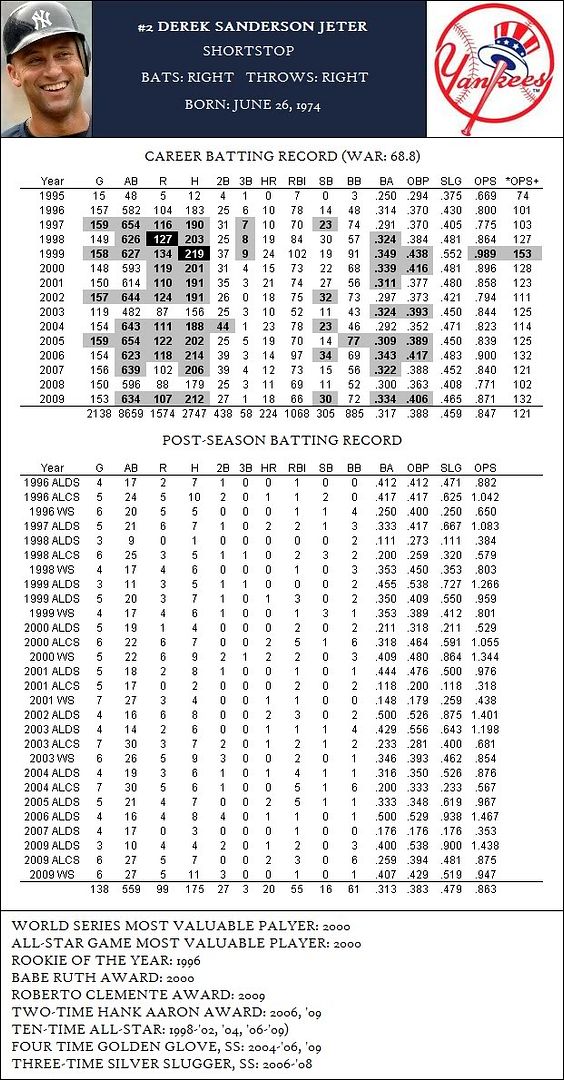 Derek
Jeter's
card will be updated, pending the completion of the 2010 post-season. (And me getting
around
to it!)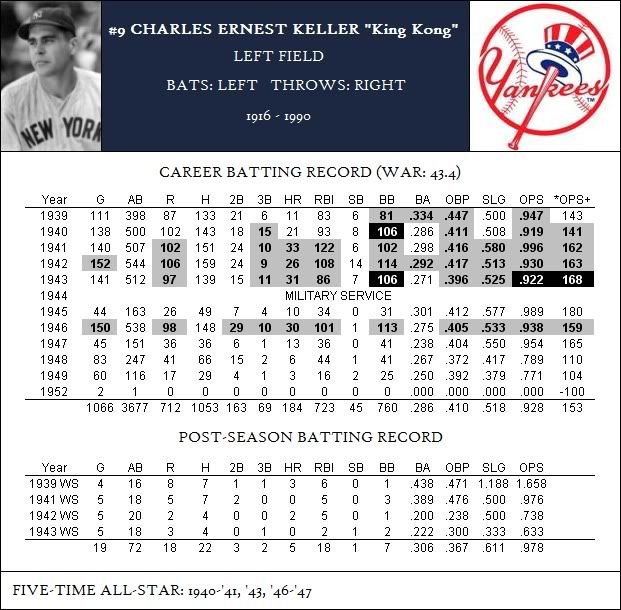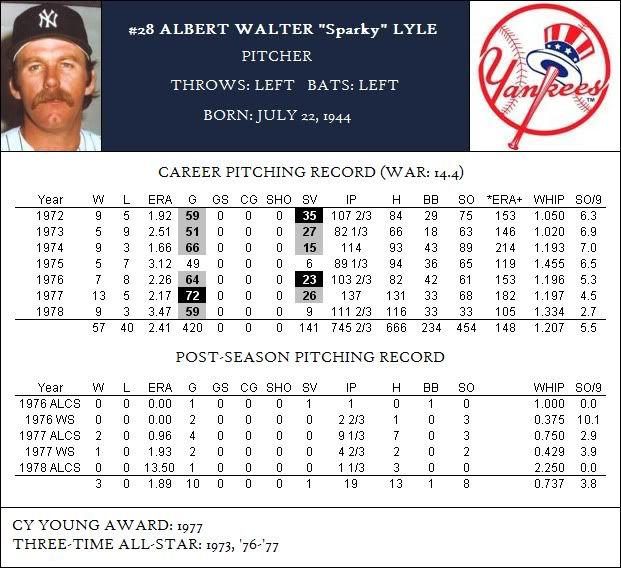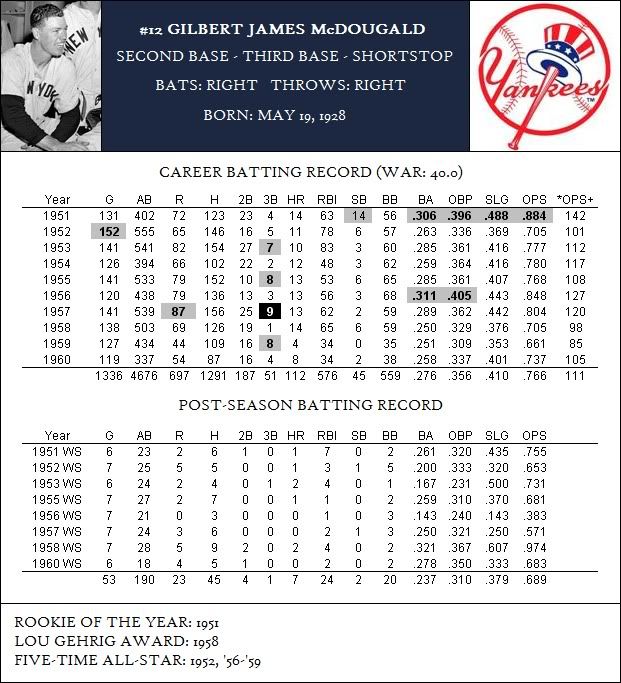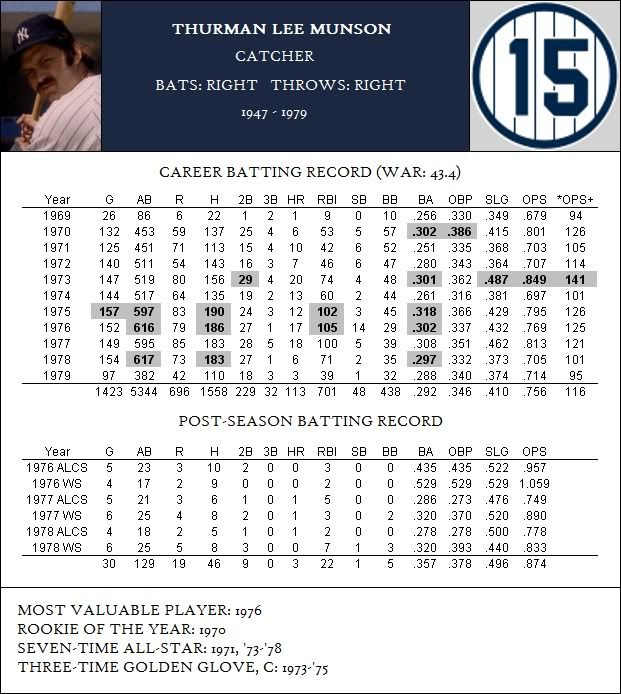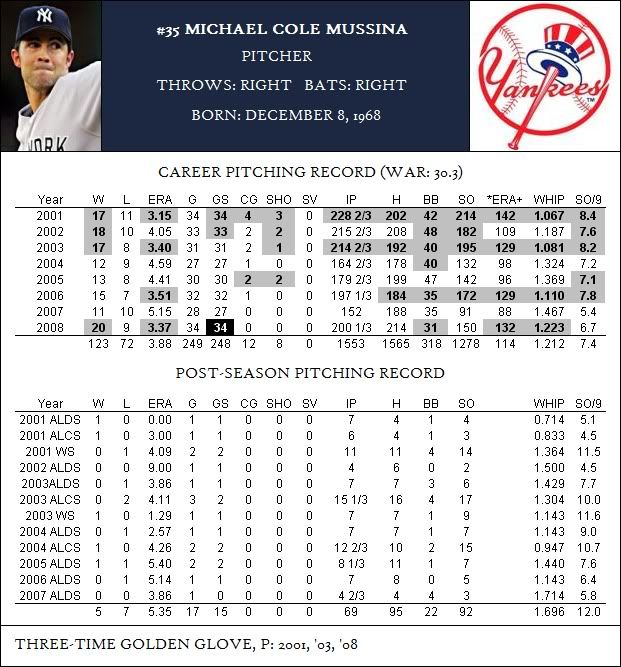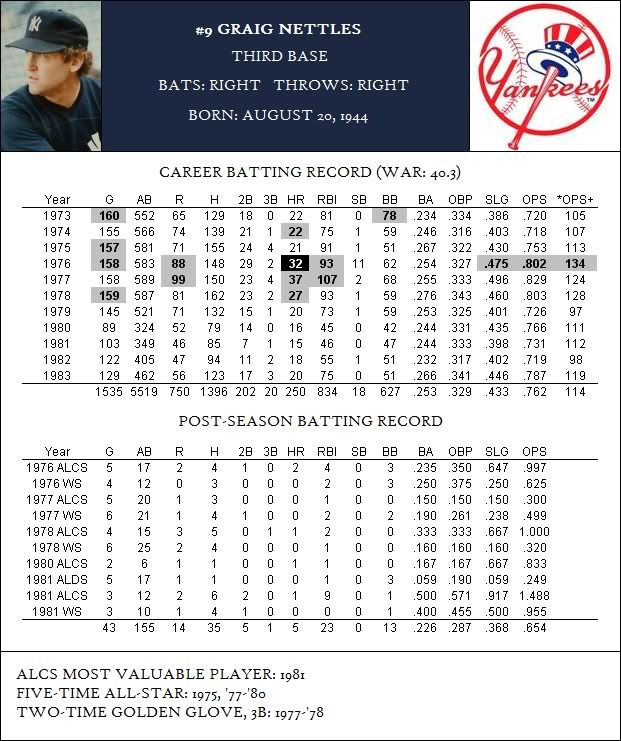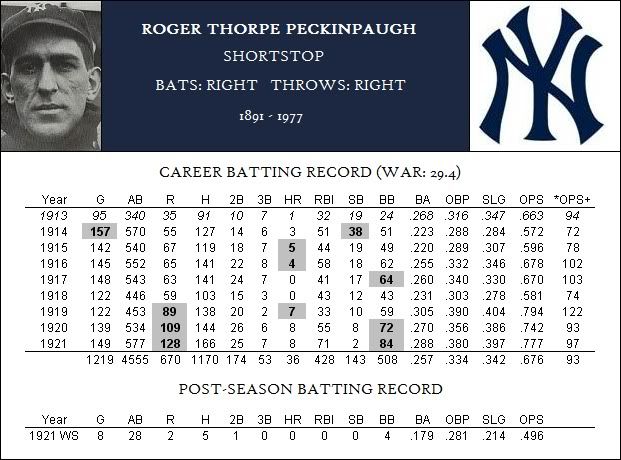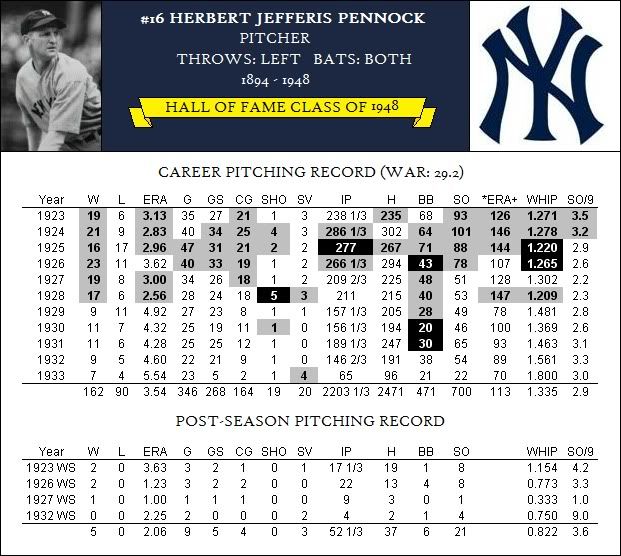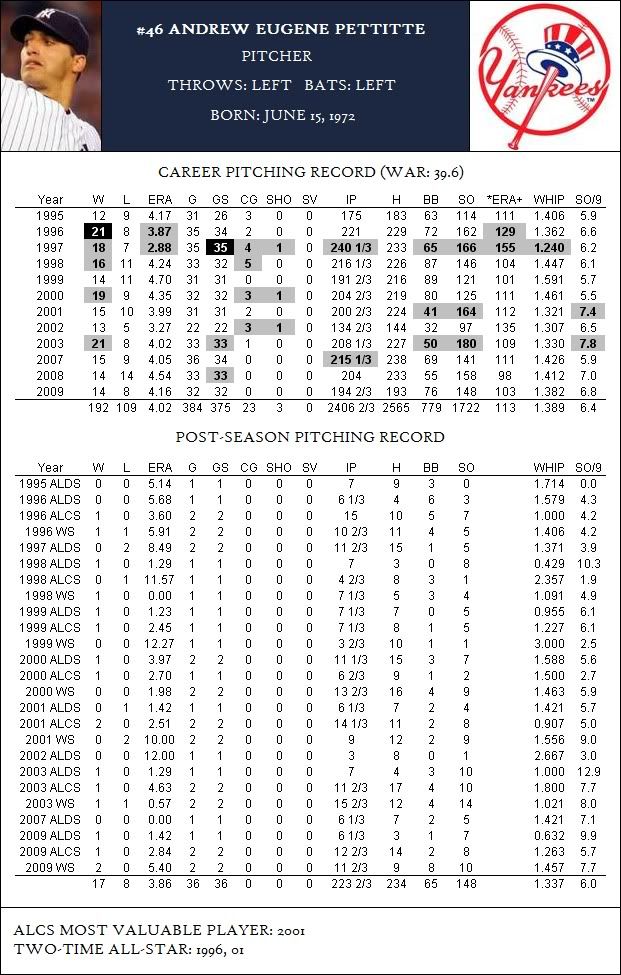 Andy
Pettitte's
card will be updated, pending the completion of the 2010 post-season. (And me getting around to it!)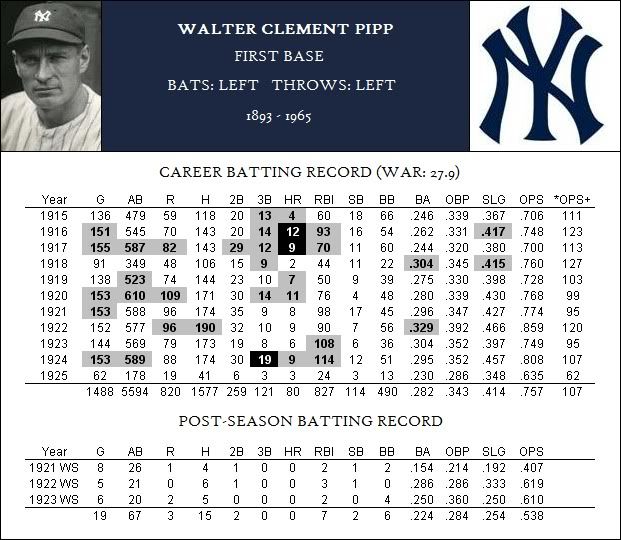 Jorge
Posada's
card will be updated, pending the completion of the 2010 post-season. (And me getting around to it!)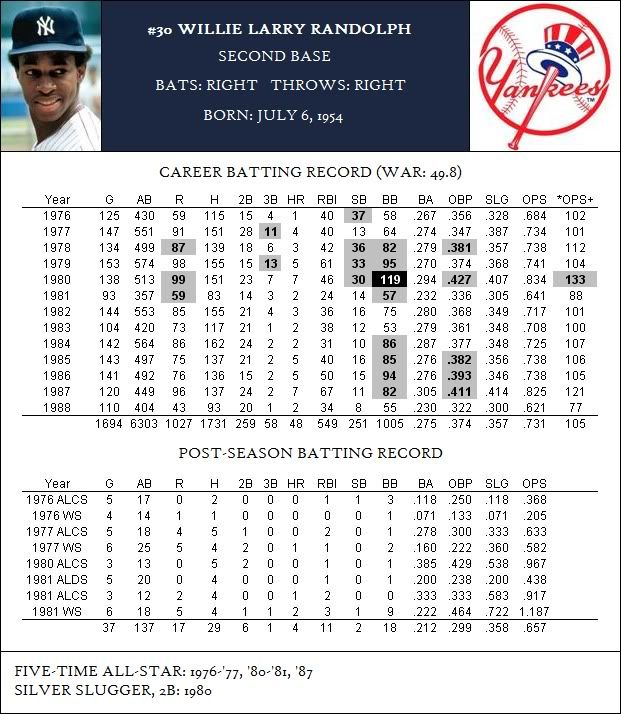 Notes:
As a Red Sox fan, it pains me to write this, but sometimes you just have to stand in awe of the Yankees. If you asked them for an autograph, half these guys wouldn't be able to hear you over the sound of how awesome they are.
Sixteen
Hall of Famers made this team. There is a big enogh gap in cumulative team WAR between the Yankees and their next closest league rivals (the Tigers) to fit the
enitre
All-Time Rays team
plus
Nolan Ryan's enitre career in California.
Some prominent players that DIDN'T make the cut were: Hall of Famers: Home Run Baker, Wade Boggs, Jack Chesbro, Rickey Henderson, Reggie Jackson, Catfish Hunter, Dave Winfield and Willie Keeler; Retired Uniform Number Honorees: Elston Howard, Billy Martin and Roger Maris; And MVP's, CY Young Winners, Rookies of the Year, All-Stars, 20-Game Winners, etc... that weren't already named: Roger Clemens, Robinson Cano, David Cone, Frankie Crossetti, Bucky Dent, Joe Dugan, Ed Lopat, Tommy John, Tony Kubek, Carl Mays, Paul O'Niell, Vic Raschi, Bobby Richardson, Red Rolfe, Moose Skowron, Ralph Terry, and
many
others.
This guy should be in the Hall of Fame:
Do we REALLY need
more
Yankees in the Hall of Fame?
Depth Chart: